2017 Cadillac CT6 Top Tips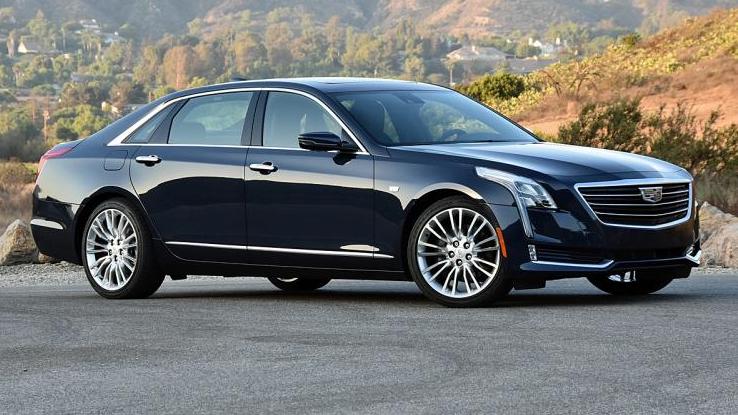 2017 Cadillac CT6 Top Tips Protect Your CT6 From Sun Damage
Cadillac was definitely wearing their fancy pants when designing their latest 2017 CT6, a large sedan that can compete with any other top luxury sedan on the market. The CT6 drips jaw-dropping style with its modern interior and full-size passenger space. It also delivers a performance that actually engages drivers, which is not easy to find in the large sedan segment. As the weather brightens and warms, you are probably anxious to head to outdoor events, and even on some vacations, and the 2017 CT6 is an eye-pleasing, spacious and comfortable way to get you there. Unfortunately, the warm and cheery sunshine that we all crave comes at a price. Yes, sun exposure can harm out skin, but did you know these shining rays can also damage your car? When left in the sun for extended periods of time, the temperature inside your car can raise to as high as 145 degrees; the exterior can reach even higher at temperatures of up to 200 degrees. It makes us sweat just thinking about it! To protect your car from sun damage, check out the following tips.
Check Fluids Regularly


Hot temperatures outside cause the fluids in your car to be used up more quickly than usual. When fluids run low, or completely run out, consequences will occur, such as your engine overheating – a situation that can cause damage and expensive repairs. When temperatures explode outside, be sure to check all fluids – coolant, oil, transmission fluid, etc. – regularly. If low, top them off. If they continue to run low, you may have a leak and will need to have it repaired as soon as possible.


Check and Replace Air Filter


During warmer months, more dust and debris is circulated in the air causing your car's air filter to become clogged. The main problem that can occur if this happens is that your car's engine will not have the continuous flow of oxygen it requires. The result is a poorly functioning engine that will eventually overheat. Another problem a clogged air filter can cause is a decrease in fuel efficiency, causing you to spend more time and money at the pumps. By checking the air filter and replacing it regularly, your car will run much smoother and more efficiently.


Park Smart


Another way to protect your car from sun damage is by parking smart. If you have the option of parking your car in the blazing sun or in the shade, always opt for the shade. This will help both the exterior and interior of your car stay cooler, and eliminate the risk of sun damage. You will also be cooler, so you won't waste as much fuel with excessive air conditioning use.
Use Sun Shades


You may not want to take the time to put a sunshade in your car's windows every single time you get in and out of your car, but it will definitely pay off. Sunshades – which can be placed in all windows if desired – greatly reduce the overall temperature inside your car. This will lower the use of A/C time, and will also help prevent the sun from bleaching your car's interior surfaces and upholstery.


Use Protective Wax


Washing and drying your car regularly are key parts in keeping its exterior shiny and damage-free. But it's also a good idea to wax it at least twice a year. Doing so will help lock in the natural oils in the exterior paint and provide a layer of protection from dirt and debris, scratches, and, you guessed it, the sun.


For more information on the 2017 Cadillac CT6, and for all your automotive needs, visit our dealership in Trevose, PA.